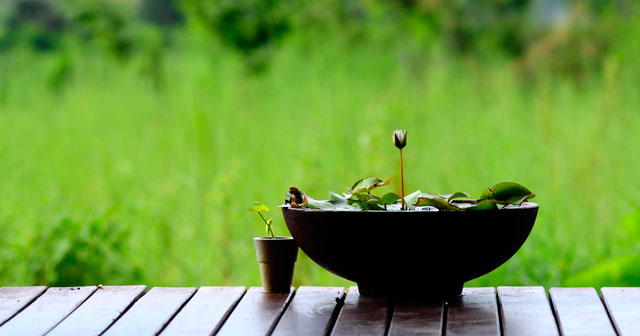 Mindfulness Born Peace and Happiness (MBPH) Online Program
   ~ A Way of Wellbeing
Mindfulness Born Peace and Happiness (MBPH)is a way of wellbeing developed based on the Plum Village tradition founded by Zen Master Thich Nhat Hanh that helps:
Cultivating peace and happiness
Transforming pain and suffering, and
Living a healthy and compassionate life
Integrating the knowledge and experience of Clinical Psychology, we develop an 8-session program to help you integrate the art of mindfulness into your daily life with ease and joy. Scientific researches have found that mindfulness could help improve physical and mental wellbeing.
This program will help you master the basic mindfulness practices including Mindful Breathing, Singing Meditation, Mindful Walking, 10 Mindful Movement, Mindful Eating, Deep Relaxation, Deep Listening, etc.. Furthermore, through various themes and activities (e.g., Manifestation Only Psychology, Flower Watering, Island of the Self, Embrace and Transformation, Mindful Arts), this program will help you deepen the mindfulness practice and experience the wisdom and nourishment brought by the practice.
Our program approach is non-sectarian, therefore people of all faith could apply mindfulness to cultivate peace and happiness.
*Date & Time:
Saturday; 10am – 1pm
23, 30 October | 6, 13, 20, 27 November | 4, 11 December 2021
*The participant has to be committed in attending all 8 sessions.
Medium of Delivery: Online (Google Meet) *Participants are required to turn on their camera during the program
Fee: HK$4,600
No. of Places: 20 persons
Language: Cantonese
Instructor:
Ms. Jenny Chan, Registered Clinical Psychologist (HKPS)
Deadline for Application: 2 October 2021
*Register soon, limited seats available.
Enquiry Tel. No.: 2363 1112
Supporting Organisation:

---
"It is worthwhile. Can really apply mindfulness in all aspects of life. The class is peaceful and very enjoyable. Wish more people can be benefited from this program." — Luk
---
---
"I joined this program as I wanted to learn how to apply mindfulness in daily life. I initially concerned that I might not be able to attend all 8 sessions. However, I now realize that it is essential and I should attend all 8 sessions. I have some changes in my view about life. The life stories shared by the participants are very touching and help me contemplate deeper about life meaning. After attending this program, I would practice to connect with my heart more often." — Lianne
---
---
"After attending this program, I have reconnected with my body and realize that my shoulders are burdened by emotions and become a wall. During the program, the wall starts to be dissolved. My body becomes lighter and more relax and my breath became deeper, longer and smoother. I look deeper into a lot of things in myself, which may be fear, frustration and anger accumulated since young. I have been ignoring their presence but start to realize they exist in my relationship. Now, I understand more about my experience. The program offers very solid practice. I used to have difficulties to get close with others. I have learnt how to embrace, express and share mindfully. My heart becomes softer with more compassion.…..I start to feel love……" — Christine
---
---
"I used to be anxious when interacting with others. I now know how to breathe. My friends also notice that I have changed. The sharing of participants helps me understand that everyone has suffering in life and we could walk through it together. I know there are a lot of wholesome seeds in my heart. I will awake the good seeds in me: Breathing in…….I forgive, Breathing out……I accept." — Ustella
---
---
"I seldom have opportunities to express my feelings and have been longing for such opportunities. I don't know how to share with those in need. Since young, I want to save the world. I now understand that I can influence others when I focus on going back to myself and I don't need to influence others explicitly. Going back to myself is more important than saving the world." — Fiona
---