"Joyful • Mindful • Singing" Music Room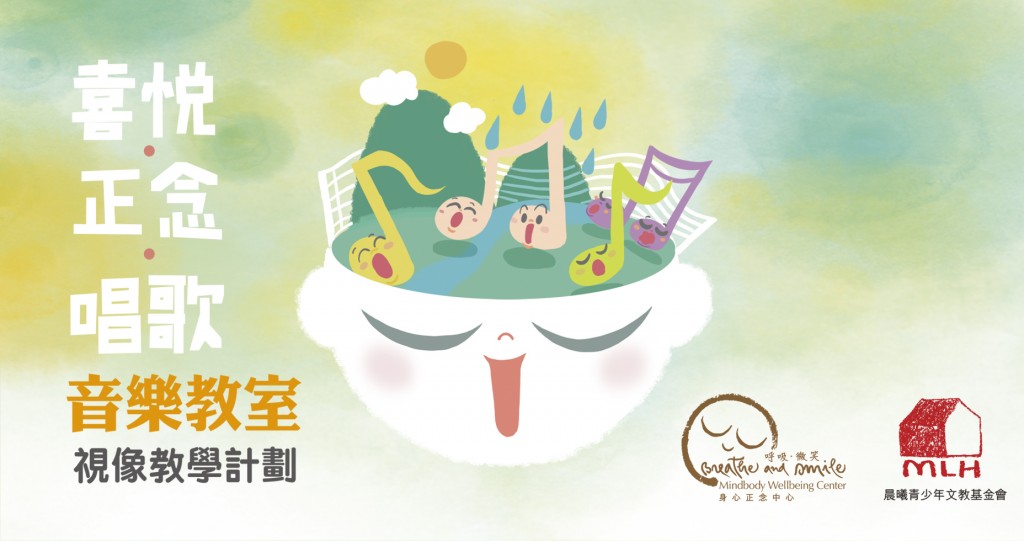 "Joyful• Mindful • Singing" Music  Room
  ~ Video Education Program
Mindful Singing is a form of Mindfulness Practice. Let's sing with mindful breathing to let the music water our seeds of wisdom.
"Mindful • Joyful • Singing" Music Room is a video education program offered by Breathe and Smile Mindbody Wellbeing Center and MLH Youth Cultural and Educational Foundation. This program has a total of 10 sessions; each session is around 10 minutes. In each session, Jenny (a clinical psychologist) will share how to sing a Plum Village mindfulness song to cultivate our peace, solidity and understanding.
This program is specially designed for children but it is also suitable for teenagers, adults and elderly to enjoy and learn.
This program is free of charge and is open for schools, education institutions, social services organizations and companies to use it for non-profit making purposes. The registered organisations are only required to share their experience with some photos/video clips on our program facebook and website to inspire more people to be benefited from the practice of mindfulness.
10 Mindfulness Songs:
Session 1:In, out, deep, slow
Session 2:Breathing in, breathing out
Session 3:I have arrived, I am home
Session 4:The nature song
Session 5:In gratitude
Session 6:I like the roses
Session 7:Dear friends
Session 8:The leaves of one tree
Session 9:Come and sit
Session 10:No coming, no going
Enquiry:
Telephone: 3616 0926
Email: joyfulmindfulsinging@gmail.com
Facebook: www.facebook.com/joyfulmindfulsinging
Organizers:

Supporting Organisations: